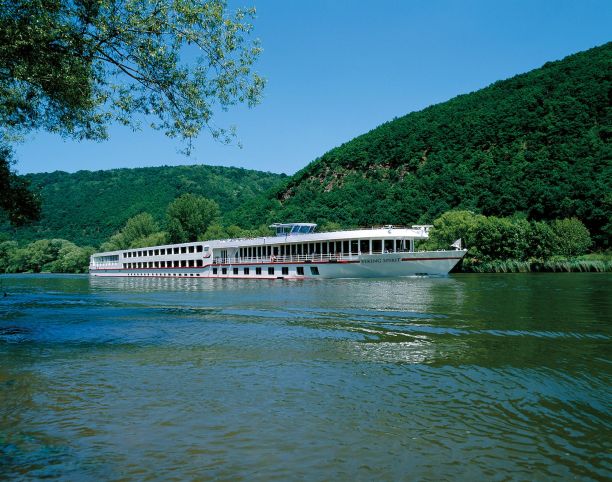 Manche Reisen sind unwiederbringlich. Wie diese hier, doch dazu später. Doch sie ist vor allem eins: einmalig schön. Urlauber sagen in Umfragen immer wieder, dass die Touristen sich in ihrer Auszeit bestimmte Motive und Bedürfnisse erfüllen möchten. Sie wollen mehr vom Leben und damit auch mehr vom Urlaub. Die Wunschvorstellung, in eine Reise ganz besonders viel "rein zu packen", nimmt zu: Man kombiniert gerne verschiedene Reisearten miteinander. Eine der interessantesten neuen Kombinationen ist die Flussschiffkreuzfahrt mit Radreiseausflügen. Für Le Gourmand – Das Geniesser-Magazin begab sich Dr. Jürgen Kagelmann auf große Fahrt mit Viking und Terranova Touristik.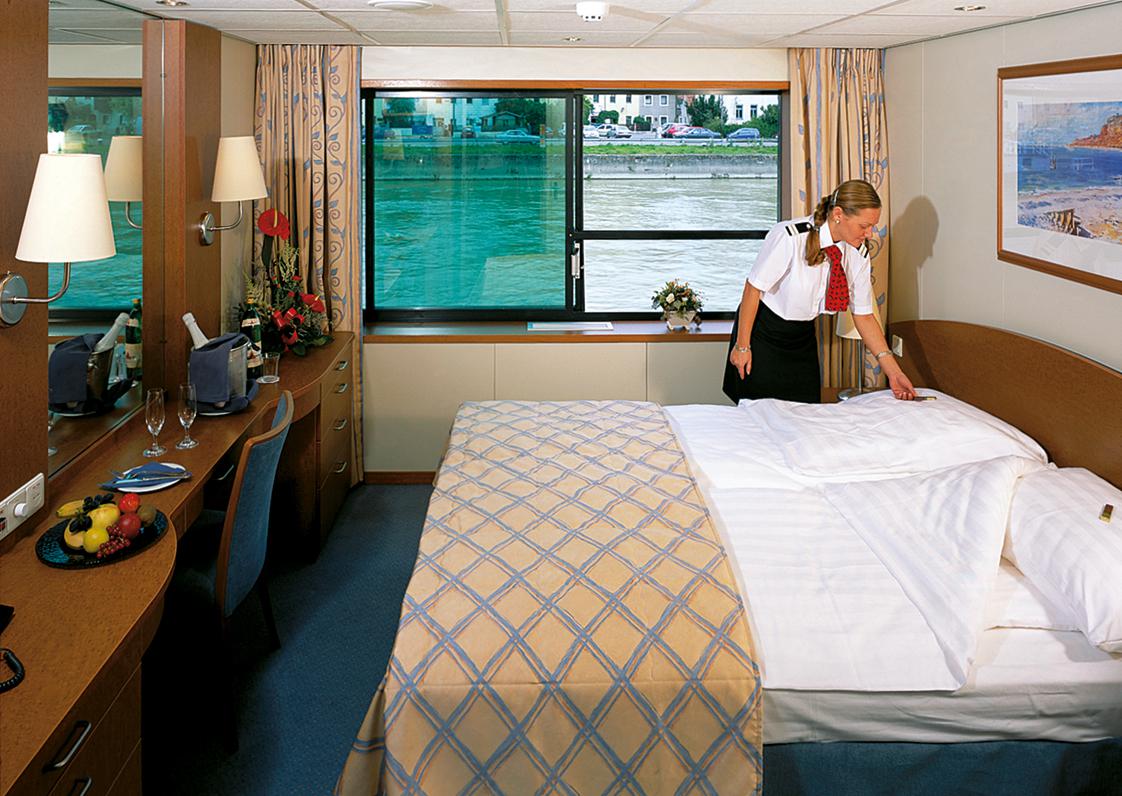 Zwei Reiseformen mit gleichermaßen stark ansteigenden Nutzerzahlen kommen hier zusammen. Flussschiffkreuzfahrten haben insgesamt ordentlich zugenommen; 462.000 deutsche Gäste waren es im Jahr 2011; 6,7 Prozent mehr als im Vorjahr; 2001 hatten noch weniger als die Hälfte einen gemütlichen Wassertrip gebucht. Der Qualitätsaspekt ist dabei sehr wichtig, denn die Kunden von heute übertragen ihre Erwartungen von 4- und 5-Sterne Hotels auf das Schiff. Also keine Bullaugen mehr, sondern große Panoramafenster oder französische Balkone, Doppelbetten statt einzeln stehender oder gar Pullmann-Betten, Flatscreen-TV, WLAN und so weiter.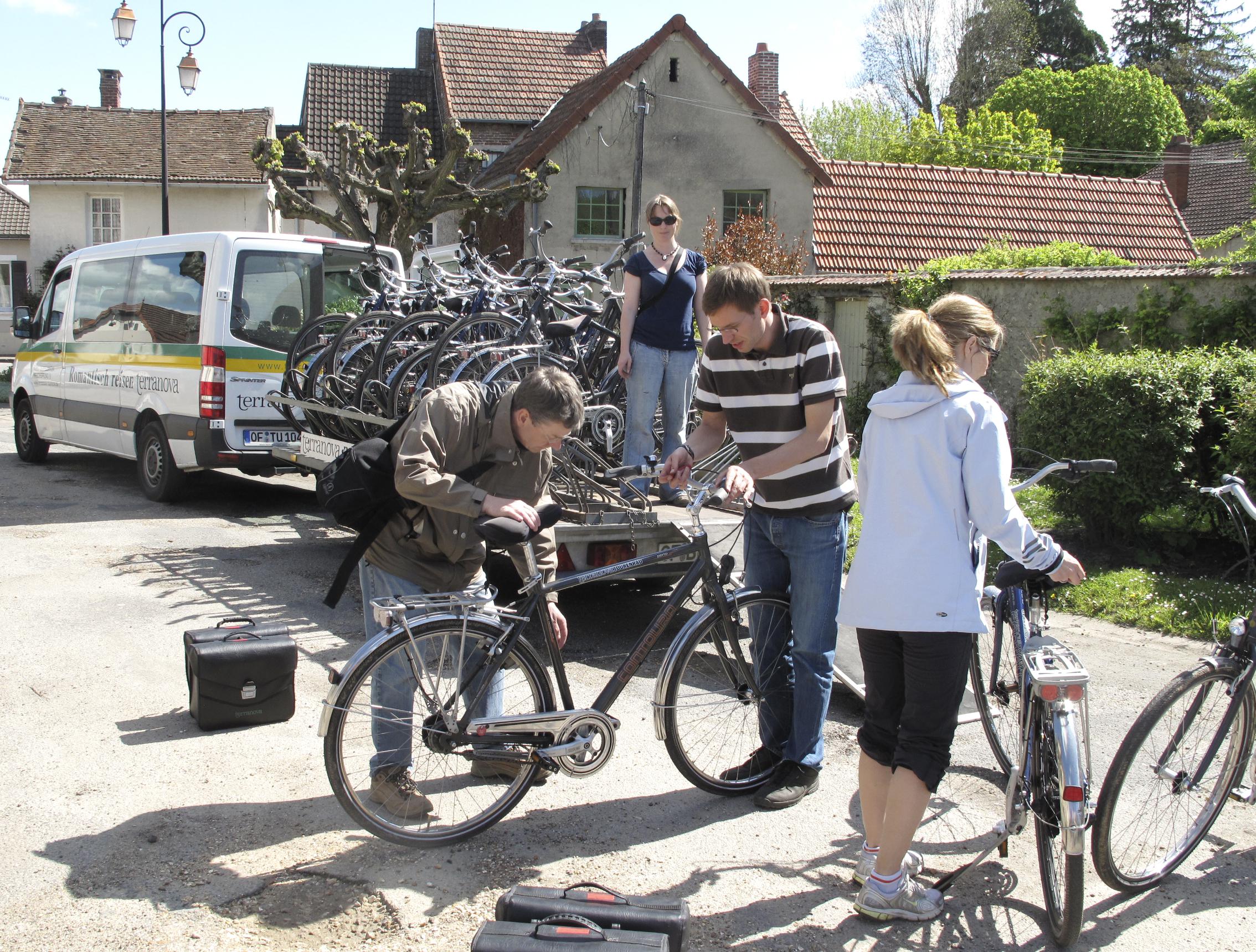 Radfahren, Radwandern, Radurlaub liegen seit einigen Jahren genauso voll im Trend. Man unterscheidet dabei "Radurlauber" (für die das Radeln im Urlaub Hauptmotiv ist) von "Urlaubs-Radlern" (für die das Radfahren eher Nebenmotiv ist). Beide Typen sind Zielgruppen für Flußkreuzfahren, besonders aber die Silver-Ager-Radurlauber, die typischerweise mit dem Lebenspartner verreisen, 46 bis 65 Jahre alt sind, über höhere Nettoeinkommen verfügen und sich die Aktivreise gerne etwas kosten lassen.

Eine relativ neue Route ist die Kreuzfahrt auf der Seine von Paris bis Rouen/Normandie und wieder zurück: "Savoir-vivre auf der Seine". Diese Reise wird von dem Anbieter Viking Flusskreuzfahrten (Slogan "Entdecken und Wohlfühlen") in Kooperation mit dem Rad-Spezialisten Terranova Touristik angeboten, dem nach eigenen Angaben größten Veranstalter für Radreisetouren im deutschsprachigen Raum. Eine clevere Strategie: Zwei Spezialisten mit unterschiedlicher Fachkompetenz tun sich zusammen, um ein attraktives und abwechslungsreiches, neues Urlaubserlebnis – Schiff & Rad – zu schaffen. Wer jedoch sogar ein eigenes Spa mit Sauna und Massagen an Bord wünscht, der möge bitte gleich die A-Rosa Flussschiffe buchen, die übrigens auch eigene Radausflüge an der Rhône anbieten!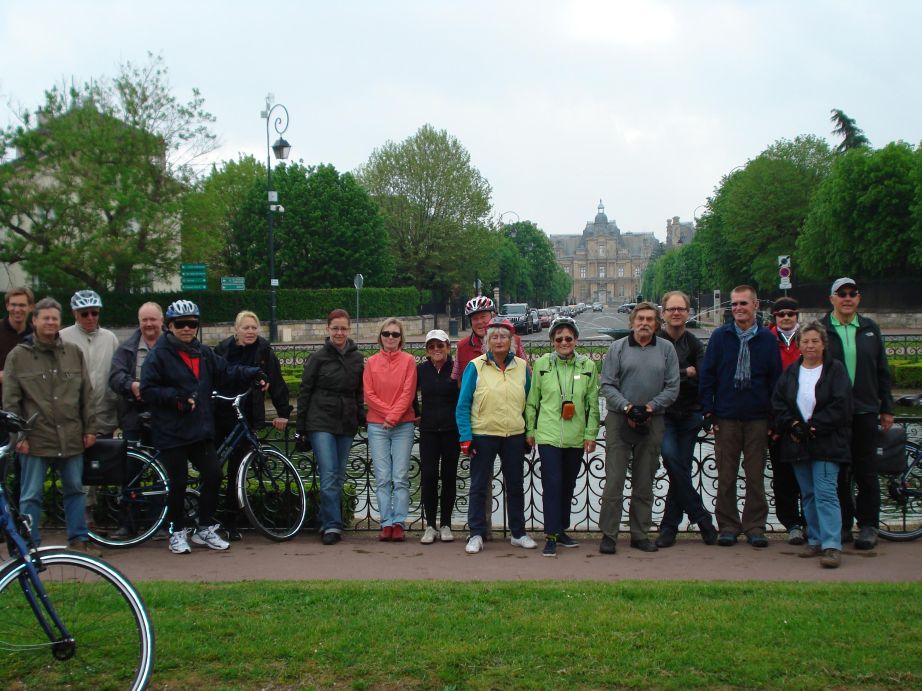 Mit Viking von Paris in die Normandie
Nun aber genug der Vorrede. Die Viking Kreuzfahrt beginnt inmitten von Paris, am Anlegeplatz an der Brücke Pont de Grenelle, wenige hundert Meter vom Eiffelturm entfernt, die beste Voraussetzung dafür, dass adäquate Stimmung aufkommt. Der Platz ist leicht zu merken, weil gleich nebenan das kleine eigentliche Original der weltberühmten New Yorker Freiheitsstatue steht. Für die traditionellen Bedürfnisse ist auch gesorgt, daher gab es zu Beginn erst einmal eine längere Stadtrundfahrt mit dem Bus durch Paris. Danach wurden die Kabinen bezogen und zur Abendessenszeit startete die gemächliche Flussfahrt – und gemächlich sollte sie auch bleiben. Denn diese Reise ist nichts für Hektiker, eher für die Generation 60+…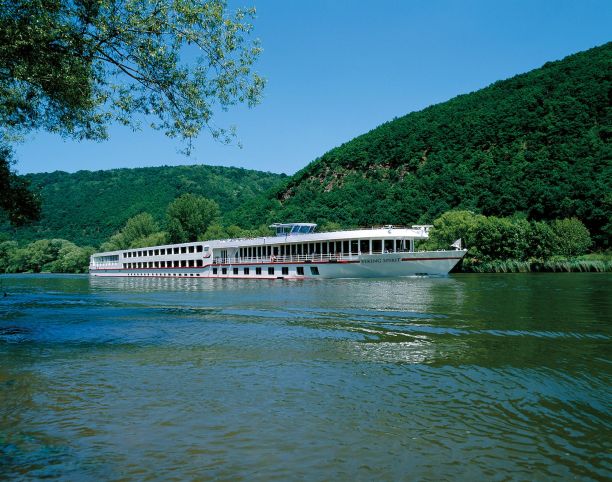 An Bord war übrigens die älteste Teilnehmerin eine reizende Dame aus Hamburg, die gerade ihren 100. Geburtstag gefeiert hatte!
Am zweiten Tag schon das erste Highlight, es steht die erste ganztägige Fahrradtour auf dem Plan; Fahrräder – eine Spezialanfertigung nur für Terranova – werden natürlich gestellt. Los geht es zu den riesigen, von Le Nôtre angelegten Gärten von Versailles; eine deutsch-französische Kunstwissenschaftlerin gibt eine hervorragende fachliche Führung – sonst würde man auch bei den riesigen Gartenanlagen nicht durchfinden. Weiter in und durch den Naturpark Haute Vallée de Chevreuse; wer sich für mittelalterliche Bauten interessiert, wird auf die hervorragend renovierte Burg La Madeleine aus dem 11. Jahrhundert aufmerksam gemacht.
Weiter geht es auf kleinen Straßen zum Schloss Dampierre. Insgesamt eine bescheidene 24 km Strecke. Überhaupt sind die Tagesetappen mit 20 bis 40 Kilometern mehr auf genussvolles Radwandern im Geniesserland Frankreich denn auf übertriebenen sportlichen Ehrgeiz ausgelegt. Da kann so ziemlich jeder mitmachen. Und, wer wirklich Bedenken hat, ob er das auch schafft, kann sicherheitshalber ein E-Rad vorbestellen. (Machte übrigens bei unserer Tour nur eine Journalistin…) Bei den seltenen, sehr steilen Anstiegen kann man auch in den begleitenden Minibus umsteigen. Kein Risiko also.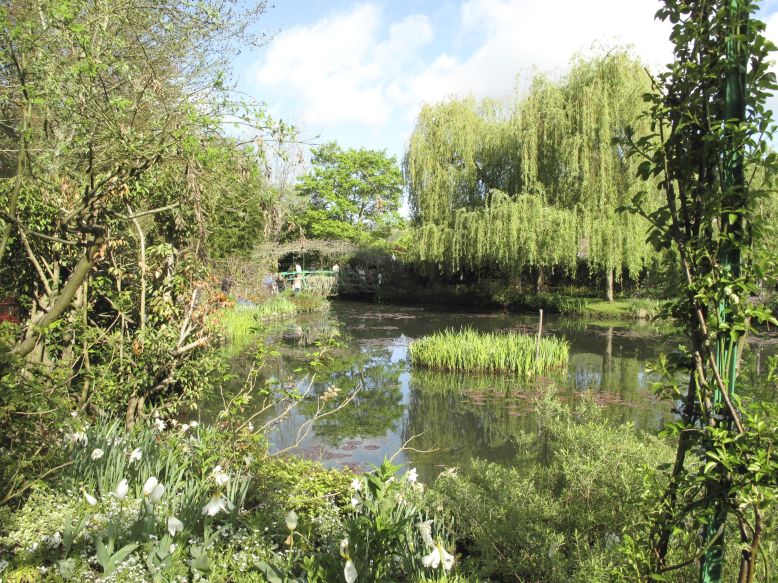 Über Nacht fährt die Viking Spirit nach Vernon; leicht zu erkennen wegen seiner schön erhaltenen alten Mühle aus dem Jahr 1600; nach dem Bordfrühstück das zweite große Highlight: eine ganztägige Tour nach Giverny (36 km) zum Wohn- und Arbeitshaus von Claude Monet (1840-1926), des Begründers des Impressionismus, mit dem Japanischen Garten und dem bezaubernden Seerosenteich, der ihn so berühmt gemacht hat.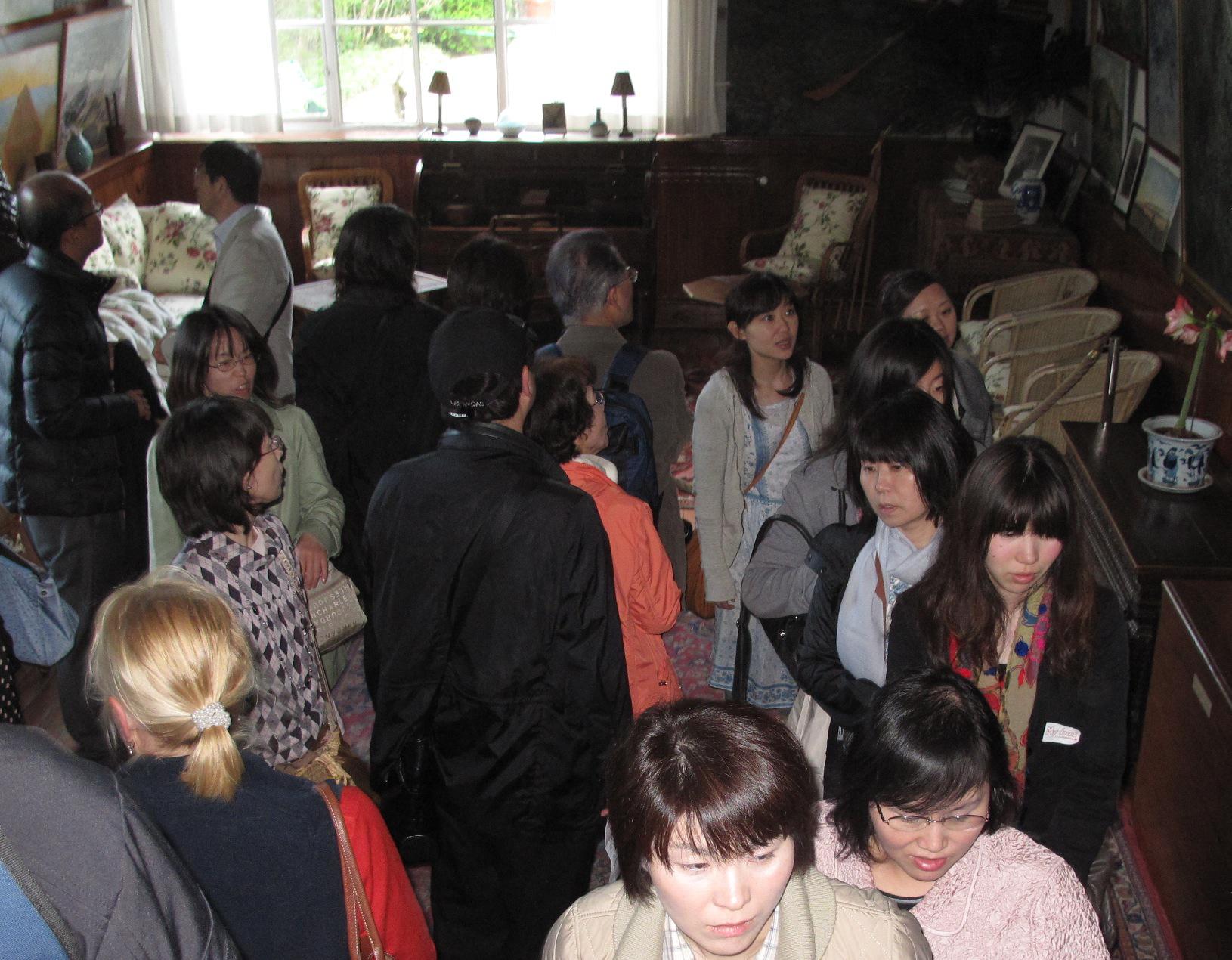 Wer den regelmäßigen und täglichen Ansturm tausender europäischer und ostasiatischer Touristen vermeiden möchte, hat die angenehme Option, bereits sehr früh am Vormittag mit dem Rad hierher fahren zu können. Das ist schon was wert.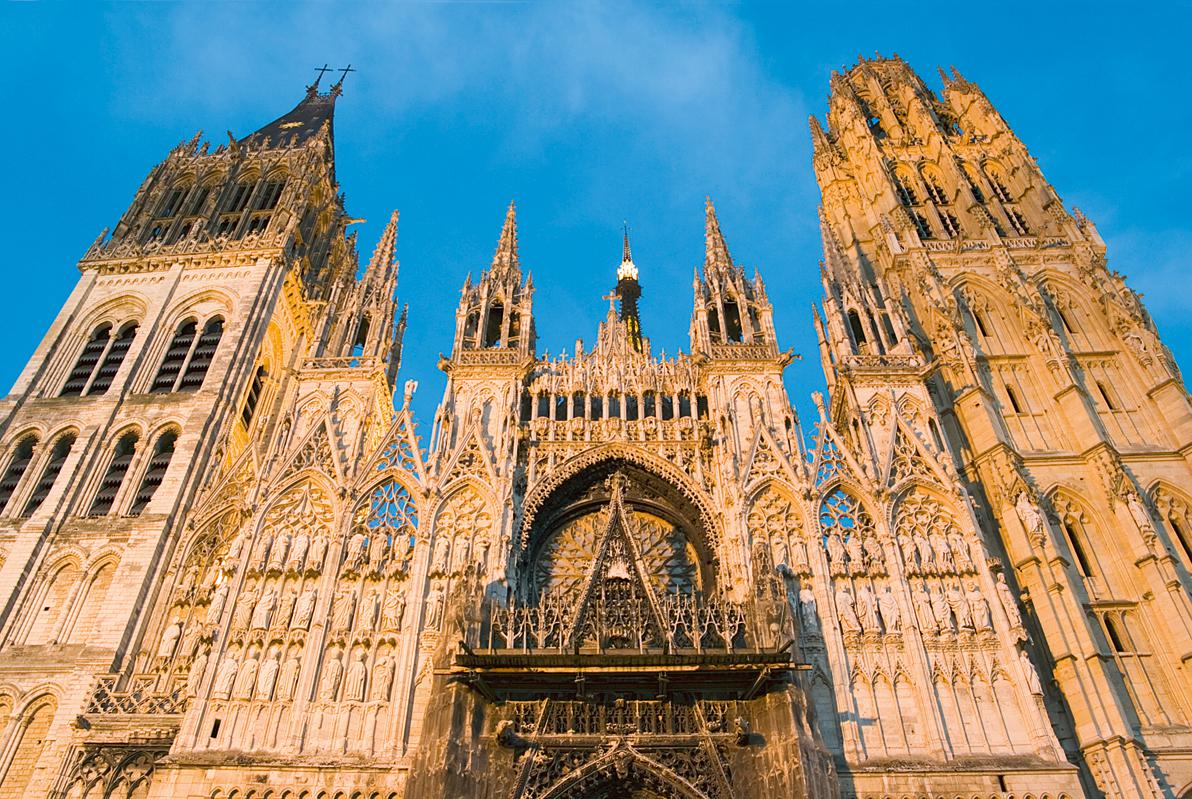 Am vierten Tag Ankunft in Rouen; für die Radler geht es morgens (34 km die Etappe) zu Frankreichs schönster Klosterruine Jumièges, gegründet im Jahr 654, viele Jahrhunderte lang eines der größten Klöster in Frankreich. Abends ist das Peleton zurück in Rouen; hier zeigt sich, dass die Terranova-Guides nicht nur Fahrradtechniker sind, sondern sich auch sonst auskennen: nach dem Abendessen zeigen sie die Altstadt von Rouen. Die drittgrößte Hafenstadt Frankreichs, die weltberühmte Kathedrale (hier soll das Herz von Richard Löwenherz beigesetzt worden sein) und den Alten Markt, der traurige Berühmtheit erlangt hat, weil hier Jeanne d'Arc im Mai 1431 verbrannt worden ist. Rouen ist übrigens die Heimat von Frankreichs gegenwärtigem Staatspräsident François Hollande; wer böse ist, könnte sagen, Rouen hat wieder eine unglückliche Figur..

Einen weiteren Höhepunkt bringt der nächste Tag mit einer ganztägigen kombinierten Fahrrad- und Wandertour zur malerischen Alabasterküste (Côte d'Albatre), zu den berühmten weißen Kreidefelsen des historischen Badeortes Etretat, zur hübschen Hafenstadt Honfleur und, damit bei aller Kultur die Kulinarik nicht auf der Strecke bleibt, zu einer Ziegenkäserei. Anschließend eine gemütliche Radltour durch die Pays de Caux mit ihren historischen Herrenhäusern (36 km).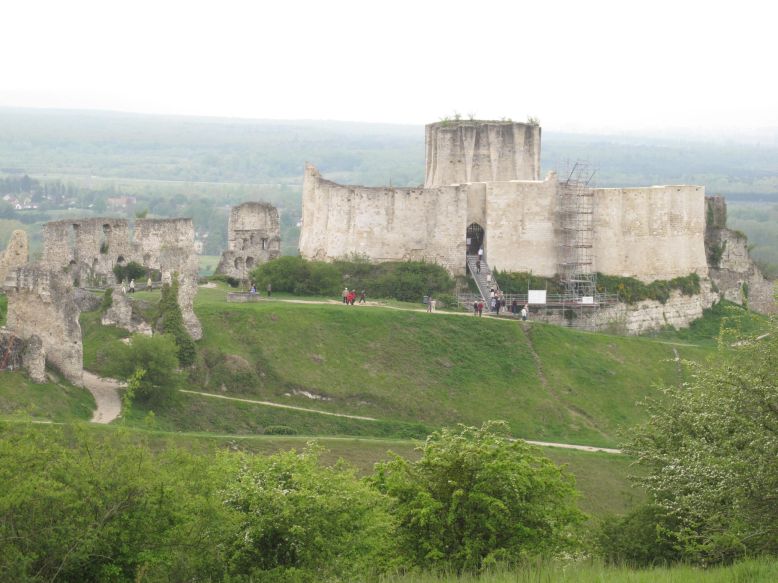 Bis jetzt war es bei aller Beschaulichkeit hübsch abwechslungsreich und das ist es auch weiter so. Denn am sechsten Tag erreicht das Schiff das, man kann es nicht anders sagen, beschauliche Örtchen Les Andelys in der Haute-Normandie, das so schnuckelig an der Biegung der Seine liegt, dass es eines der häufigsten Bild- und Postkartenmotive in Frankreich geworden ist. Von dort startet eine kleine Wanderung zum einzigartigen, kriegstechnisch raffiniert angelegten, runden Château Gaillard. Diese Burgruine gilt als die schönste in ganz Frankreich. Baubeauftrager war übrigens im Jahr 1194 eine ebenso bekannte wie schillernde Figur, der englische König – und Herzog der Normandie – Richard Löwenherz (nach seiner Rückkehr vom Kreuzzug und seiner Freilassung aus österreichischer Gefangenschaft.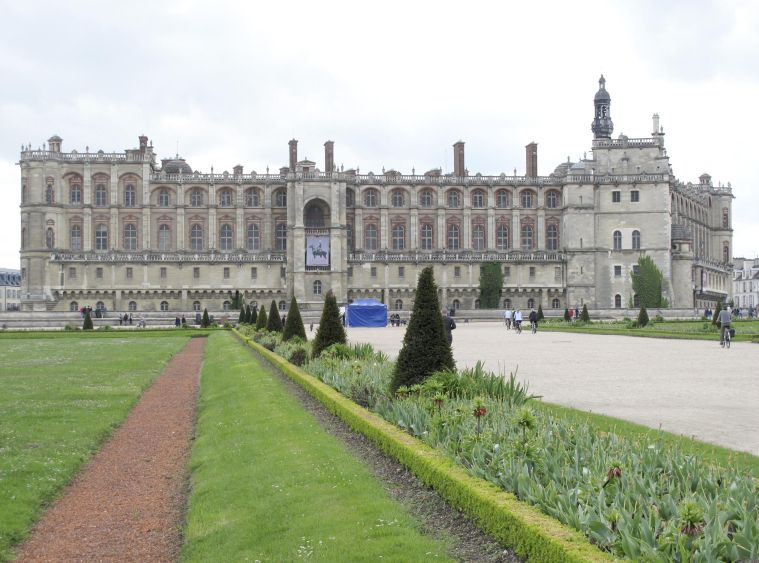 Wieder am und auf dem Schiff angekommen, geht es weiter zum kleinen Städtchen Conflans-Sainte Honorin, wo die Oise in die Seine mündet. Bekannt durch ein 1935 umgebautes "Kirchenschiff" und ein Schiffahrtsmuseum.
Am nächsten Tag folgt eine Fahrradtour zu ausgewählten Schlössern und Herrenhäusern der Ile de France wie zum Beispiel das Barockschloss Maisons-Lafitte und das Renaissanceschloss St. Germain-en-Laye. Der nicht unbekannte Alexandre Dumas schrieb hier seine Romane.
Die Tour endet in Paris. Und dort gibt es zum Abschluß der Radtour ein weiteres veritables Highlight, den Besuch des Orangerie-Museums im Tuileriengarten – Aufbewahrungsort des berühmten Seerosen-Zyklus von Claude Monet und einer höchst interessanten Sammlung von impressionistischen und spätimpressionistischen Künstlern: Gauguin, Renoir, Matisse, Cézanne, Utrillo, Picasso – alleine diese Fülle an Meisterwerken würde es rechtfertigen, einen Tag anzuhängen. Schließlich rundet ein Besuch im Musée Rodin die Reise ab. (Mein Favorit: Rodins "Denkmal der Bürger von Calais" von 1884.)
Zur Erläuterung der kunsthistorischen und landschaftsarchitektonischen Attraktionen stehen immer erfahrene einheimische Führer zur Verfügung. Die Route ist natürlich kein Zufall. Die Produktmanager des Radfahrunternehmens haben die Tagestouren mehrfach befahren, um das zielgruppenspezifische, nicht zu anstrengende Tempo zu ermitteln; Routen, Entfernungen, Pausen – alles ist in einem Plan genau festgelegt; natürlich auch die mittäglichen Picknick-Stopps. Und damit kommen wir zu etwas sehr hübschem.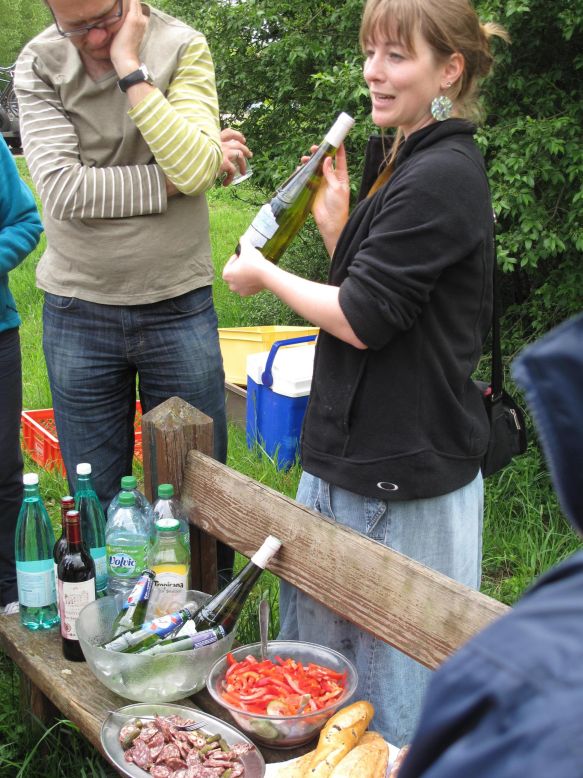 Täglich kaufen die Reiseleiter frische regionale Produkte ein – Käse und Wurst und Brotspezialitäten und vor allem immer wieder neue Weine und Champagner. (Allein in der Normandie gibt es schließlich mehr als 30 verschiedene Käsespezialitäten.) Klugerweise ist genügend Zeit für die mittägliche Nahrungsaufnahme eingeplant – mit der einzigen Einschränkung, dass ein Zuviel der immer hervorragenden Wein- oder Champagnersorten zu gewissen Beeinträchtigungen des Gleichgewichtssinns beim Radfahren führen kann … Am Abend auf dem Viking Schiff, wenn das Bett nicht mehr weit ist, dürfte das dagegen keine Rolle mehr spielen. Dann ist es cooking-time: Und jeder sollte sich einmal bei einer immer angebotenen Führung davon überzeugen, wie wenig Platz die Köche haben und was sie trotzdem an kulinarischen Leckereien der regionalen, aber auch der internationalen Küche auf den wenigen ihnen zur Verfügung stehenden Metern zustande bringen!)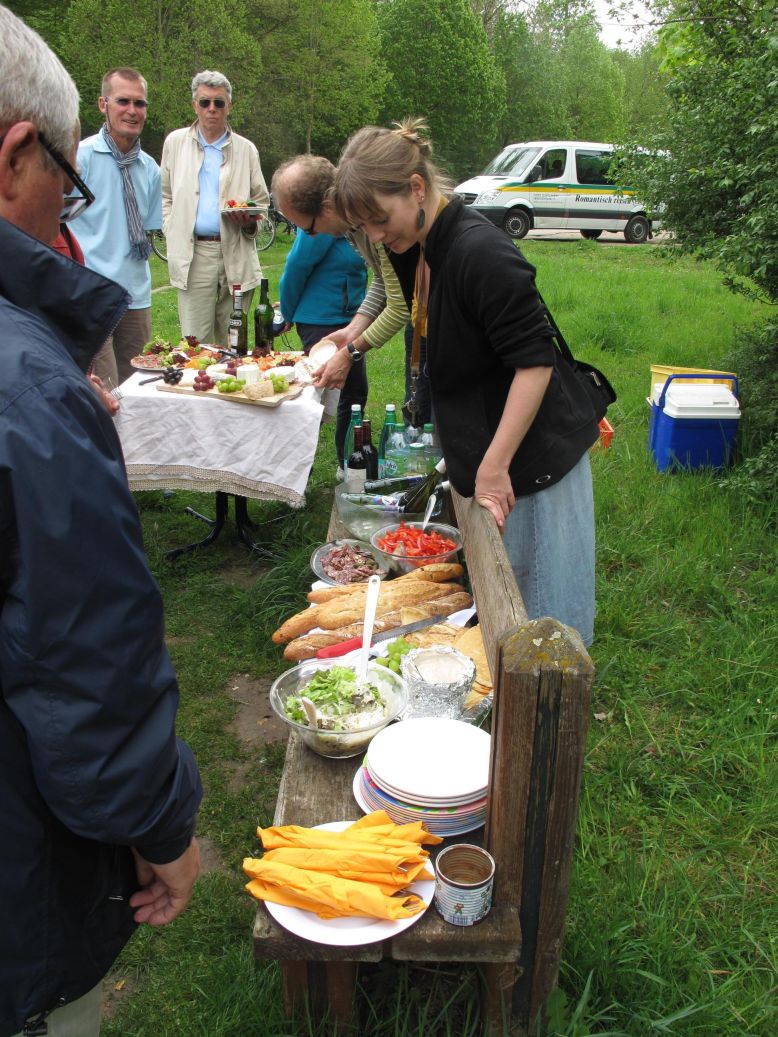 Weil bei dieser Viking Reise alles perfekt organisiert ist und nichts dem Zufall überlassen bleibt, ist sie natürlich preislich nichts für Schnäppchenjäger. Die Kombinationsreise Schiff und Fahrrad spricht Menschen an, die bereit sind, für hohe Sicherheit und beste Qualität etwas mehr auszugeben; Zielgruppe sind die jung gebliebenen, aktiven, bewegungsfreudigen und, wie man heute gerne sagt, genußfreudigen Senioren. Die zunehmende Beliebtheit der Fluss-Rad-Kombinationsreisen verdankt sich der Tatsache, dass man hier Landschaften, Kunst, Kultur, Geschichte, Gastronomie und interessante Begegnungen genießen kann. Hier verbinden sich Elemente eines Natur-, Kultur-, Städte-, Aktiv- und Genußurlaubs harmonisch miteinander – und dies kommt einer Tendenz des postmodernen Menschen entgegen, der im Urlaub keine Langeweile haben will, sondern vor allem Abwechslung. Eine Entwicklung, die Touristiker (und Hoteliers) in den nächsten Jahren gar nicht genug beachten können.
Nachtrag:
Mittlerweile hat Viking Cruises den deutschen Markt aufgegeben und konzentriert sich nun auf Touristen aus GB/USA/Übersee. Für sie wurde die Fahrt angepasst und heisst jetzt "Paris & The Heart of Normandy"; es steht jetzt in der Normandie ein Ausflug an die D-Day-Schlachtfelder des II. Weltkrieges auf dem Plan. Nun ja. Die Kombination mit Radausflügen wird fakultativ angeboten, aber wohl selten nachgefragt; wahrscheinlich mögen die US-Amerikaner nicht so gerne Radfahren (oder können es nicht..).
Wer daran interessiert ist, sollte wissen, dass Terranova Touristik nun mit einem anderen Anbieter zusammenarbeitet und eine kaum veränderte Tour anbietet: Derzeit kostet die Reise "Rad & Schiff auf der Seine von Paris nach Étretat: Camembert, Kunst und Kreidefelsen" – 9 Tage, ab 1495 € einschl. An-/Abflug nach Charles-de-Gaulle, Paris. Mindestteilnahme 8 Personen. Infos per E-Mail hier. Beim googeln nach Terranova bitte aufpassen, die Touristiker legen scheinbar nicht so viel Wert auf SEO, so dass ein gleichnamiger Pizza-Service zumindest bei mir in den obersten Suchergebnissen auftauchte.
Und wer sicher sein will, dass es die Reise, über die wir schreiben, auch noch ein paar Jahre später gibt, der schaue eben gleich auf A-Rosa Flussschiffkreuzfahrten…