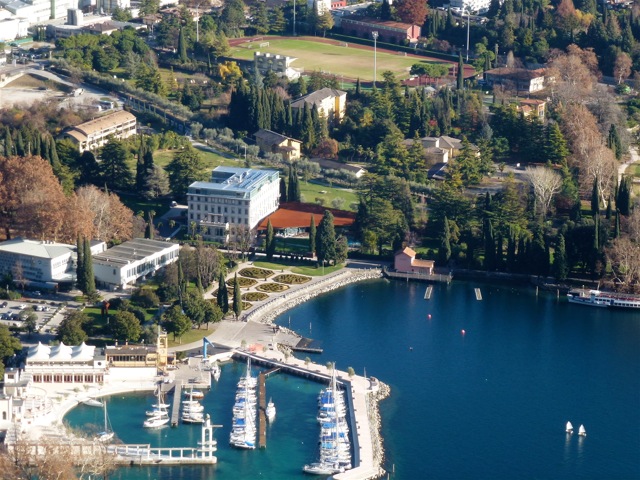 Das Lido Palace Luxury Spa Hotel sorgt für eine neue Dimension in der Hotellerie der Provinz Trient. Nach umfangreicher Sanierung öffnete das Fünf-Sterne-Refugium im Sommer 2011 wieder seine Tore. Damit erhielt Riva del Garda nach über 111 Jahren sein berühmtes Luxushotel zurück. Für kulinarische Hochgenüsse sorgt Chefkoch Giuseppe Sestito (51). Von 1992 bis 1995 war er als Küchenchef im Fünf-Sterne Hyde Park Hotel London für das kulinarische Konzept von drei Restaurants verantwortlich. Von 2001 bis 2010 begeisterte er Feinschmecker im Fünf-Sterne-Hotel Splendid Royal in Rom, wo er für seine herausragende Küche einen Michelin-Stern erhielt.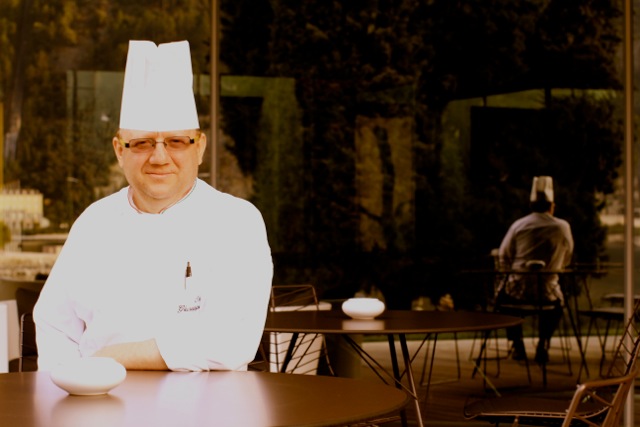 Johanna Stöckl interviewte Giuseppe Sestito für Le Gourmand – Das Geniesser-Magazin.
Herr Sestito, wie ist das erste Jahr am Gardasee gelaufen?
Ich bin zufrieden. Zehn Monate nach der Eröffnung hat sich alles ganz gut eingespielt. Ich würde mal sagen, die Basis stimmt.
Bevor es Sie ins Lido Palace Luxury Spa Hotel nach Riva zog, arbeiteten Sie als Küchenchef namhafter Hotels in Metropolen wie Rom oder London. Welche Unterschiede ergeben sich?

Ein großer Unterschied ist sicherlich das Niveau. In den Großstädten ist über die starke Konkurrenz der Level in der gehobenen Gastronomie und Hotellerie automatisch hoch. Hier am Gardasee gibt es zwar einige schöne Hotels, wird in den Restaurants auch sicherlich gut gekocht, aber neben dem Lido Palace gibt es kein weiteres Fünf-Sterne Deluxe Hotel. Auch fehlt in der Region ein Sternerestaurant. In den Metropolen sind die Kunden hauptsächlich gut situierte Geschäftsleute oder Kurzurlauber, die sich drei, vier schöne Tage gönnen. Hier am Gardasee, einer reinen Urlaubsregion, ist die Gästestruktur anders. Allerdings ist – ein sicherlich für uns positiver – Unterschied auch, dass man im Urlaub mehr Zeit zum Genießen hat. Das Lido Palace Luxury Spa Hotel gehört zu den "Leading Hotels of the World". Unsere Aufgabe ist es nun, auf uns aufmerksam zu machen und den Gästen zu beweisen, dass man am Gardasee neuerdings Luxusurlaub machen und auf höchstem Niveau genießen kann.
Sie verstehen sich also als eine Art Pionier oder "Luxus-Entwicklungshelfer"?

(Lacht) Wenn Sie so wollen, ja. Wobei das natürlich mehr für das Hotelmanagement gilt. Allerdings versuche ich natürlich mit meiner Küche ebenfalls höchsten Ansprüchen gerecht zu werden.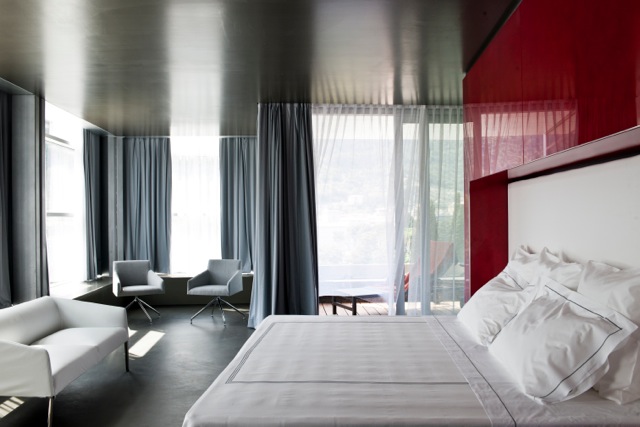 Wie würden Sie Ihren Kochstil beschreiben?

Ich bin von der mediterranen Küche geprägt und bevorzuge die leichte Küche. Hier am Gardasee spiele ich ein wenig mit den Kontrasten. Wir haben hier nicht nur den See, sondern auch die Berge unmittelbar vor der Haustür. Obwohl man sich inmitten der Berge befindet, wird es, anders als im alpinen Raum, auch im Winter nicht besonders kalt. Wie Sie sehen, wachsen Palmen bei uns im Garten, nebenan Olivenbäume. Dieses wunderbare Ambiente, diese Kontraste, diese außergewöhnliche Kombination, das alles soll sich auch in meiner Küche widerspiegeln.
Gestern Abend wurde mir in Ihrem Restaurant ausgesprochen gutes Olivenöl serviert.

Freut mich, dass es Ihnen schmeckt. "Madonna delle Vittorie" ist ein sehr hochwertiges Olivenöl, das aus Arco kommt. Es ist leicht, fruchtig, schmeckt dezent nach Birne, ist nicht aufdringlich und daher ideal für Salate und zu Vorspeisen. Aber auch mit Brot kombiniert schmeckt es köstlich.
Beziehen Sie alle Produkte aus der Region?

Fast alles kommt aus der Region hier, also aus Trentino. Das heimische Gemüse ist von hervorragender Qualität. Der Fisch kommt aus Venetien, genauer aus Mestre.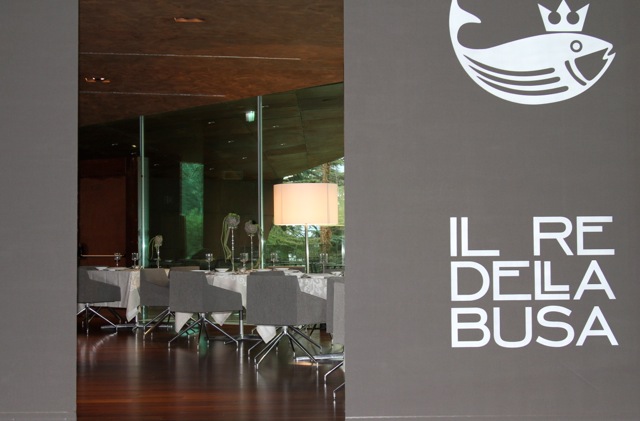 Die beiden Restaurants "Tremani Bistro" und das Gourmetrestaurant "Il Re della Busa" sind nicht nur für Hotelgäste geöffnet.

Von Mittwoch bis Samstag kann man auch als externer Gast bei uns einen Tisch zum Abendessen buchen.
Wie sieht es mit der Konkurrenz auf? Gibt es Sternerestaurants in Ihrer Nähe?

Leider nein, nicht in unmittelbarer Nähe.
Sie müssten doch froh darüber sein?

Mir wäre lieber, es gäbe hier schon ein paar Top-Restaurants und entsprechende Kundschaft. Konkurrenz belebt bekanntlich das Geschäft. So aber müssen wir hier in Riva erst einen Markt dafür schaffen, Begehrlichkeit erzeugen, den Menschen quasi zeigen, wie wert- und genussvoll anspruchsvolle Küche ist. Das ist gar nicht so einfach und braucht Zeit.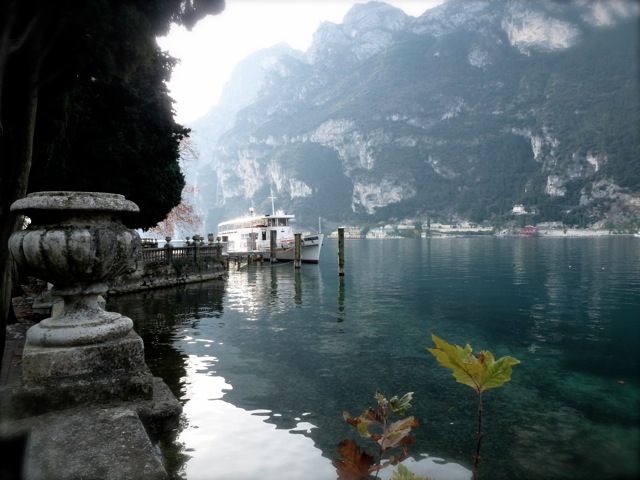 Wie stellen Sie das an?

In dem wir uns, im wahrsten Sinne des Wortes, öffnen. Also Menschen zu uns einladen, ihnen das Hotel, die Restaurants zeigen, ein feines Essen kredenzen, guten Wein offerieren. Und natürlich freuen wir uns auch über ein Interview, wie jetzt mit Ihnen. Presse ist sehr wichtig. Und nicht zu vergessen, die Mund-zu-Mund-Propaganda. Wissen Sie, nicht jeder potentielle Gast mag in ein Fünf-Sterne Deluxe Hotel zum Abendessen gehen. Fünf Sterne wirken manchmal auch abschreckend: Zu fein, zu edel. Meine Aufgabe als Küchenchef ist es, den anspruchsvollen Touristen und Menschen aus der Region diese Hemmung zu nehmen. Jeder, der sich einmal etwas Besonderes gönnen möchte, ist in den beiden Restaurants des Lido Palace herzlich willkommen.
Interessant, dass Sie das jetzt sagen. Auf meiner gestrigen Wanderung unterhielt ich mich angeregt mit einem Pärchen aus Riva. Er Lehrer, sie in der Touristikbranche tätig. Als ich erzählte, dass ich mir zwei Nächte im Lido Palace gönne, wollten die beiden ganz genau wissen, wie es da so ist.

Genau, die Menschen sind bereits neugierig, aber wagen den ersten Schritt zu uns noch nicht. Genau diese Hemmschwelle müssen wir abbauen. Auf diese Menschen müssen wir zugehen.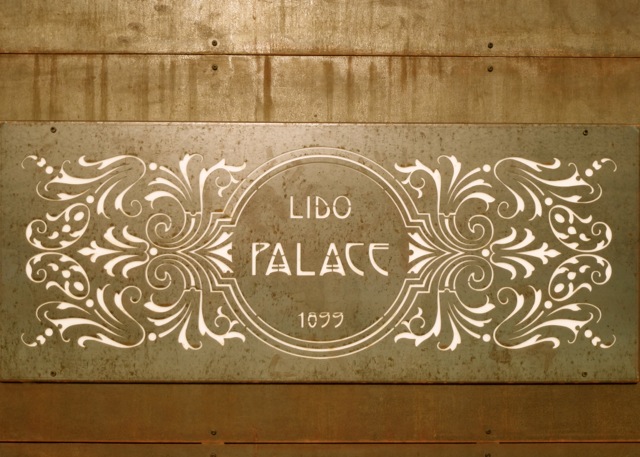 Hat eigentlich Ihre Mutter die Begeisterung fürs Kochen in Ihnen ausgelöst?

Wie sollte es in Italien auch anders sein? Ja, meine Mutter war eine großartige Köchin und hat mich insofern beeinflusst, als dass es bei uns zu Hause immer richtig gutes Essen gab.
Also bei Mama auf den Geschmack gekommen?

Absolut, ja. Mutters Gemüsesuppe z.B. ist unerreicht. Köstlich, einfach perfekt.
Wo sind Sie eigentlich geboren?

Geboren bin ich in Kalabrien, habe aber in Rom einen Großteil meines Lebens verbracht. Zuhause fühle ich mich daher in Rom.
Vermissen Sie Rom?

Ja, … manchmal. Rom ist die schönste Stadt der Welt. Aber ich fühle mich auch in Riva sehr wohl.
Die Region Gardasee ist bekannt für seine tollen Sportmöglichkeiten. Finden Sie Zeit dafür?

Zu wenig, leider, denn das Angebot ist wirklich großartig. Manchmal laufe oder fahre ich mit dem Fahrrad am See entlang oder springe schnell in den See. Aber richtig nutzen konnte ich die tollen Möglichkeiten noch nicht. Rund ums Opening hatte ich schlicht keine Zeit. Aber im kommenden Sommer bestimmt!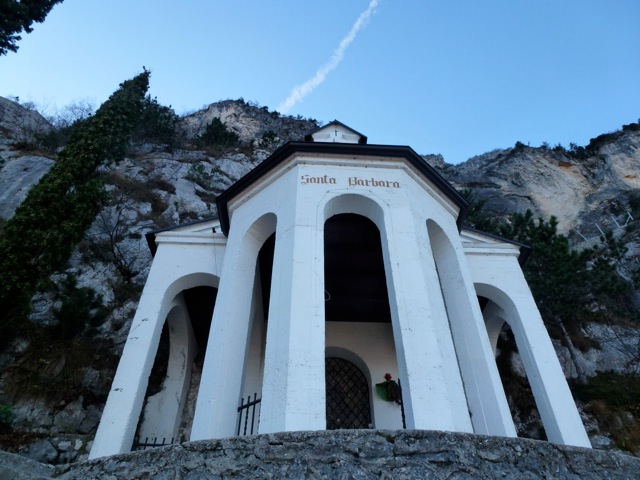 Ich war gestern hoch über Riva an der Kapelle Santa Barbara. Schon mal oben gewesen?

Ja natürlich. Ein fantastischer Blick dort oben, oder? Da gibt es übrigens eine nette Episode zu dieser Kapelle.
Und die wäre?

In den Wintermonaten war dort oben ein großer Stern angebracht, der nachts rot beleuchtet, ins Tal strahlte. Von meiner Wohnung in Varone aus, konnte ich diesen Stern immer sehen . . . (lacht) . . .
Verstehe, ein Stern, ein gutes Omen für einen Koch?

(Lacht) Ein Kumpel aus Rom, der in der Vorweihnachtszeit zu Besuch war, zumindest deutete es genau so.
Womit wir auch wieder beim Thema wären. Sie sind also mit Sterneambitionen ins Lido Palace Hotel gekommen?

(Grinst) Vielleicht, . . . ja, . . . durchaus. Riva hat schließlich noch kein Sternerestaurant. Ich hatte in Rom sechs Jahre lang einen Stern. Wieso sollte ich es nicht auch hier versuchen? Das nächste Sternerestaurant ist in Malcesine. Es hätte also noch reichlich Platz für mich. Außerdem würde dem Lido Palace als Luxushotel ein Stern sehr gut stehen.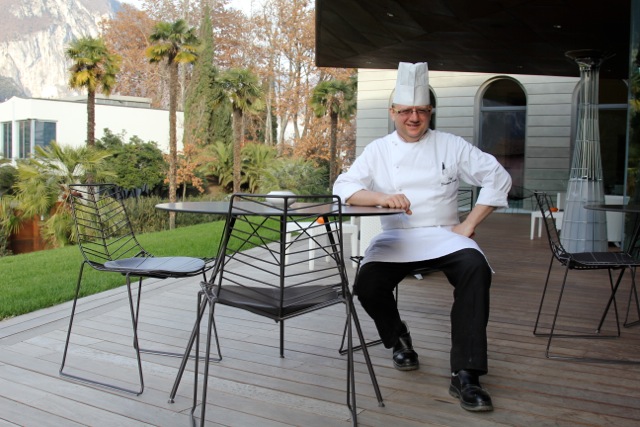 Essen Sie in Ihrer Freizeit eher außer Haus oder kochen Sie privat?

Ich gehe oft in Restaurants, koche aber auch sehr gerne zu Hause. Wissen Sie, meine Frau ist keine gute Köchin. Wenn wir also Freunde einladen, muss ich an den Herd. Aber ich tue es gerne. Es macht mir Spaß.
Kannten Sie Hoteldirektor Antonio Polesel bereits?

Ja, wir hatten bereits in London zusammengearbeitet. Vor knapp zwei Jahren sprach er mich in Rom an und fragte, ob ich nicht Lust hätte mit ihm an den Gardasee zu gehen. Da meine Frau ursprünglich aus Riva kommt, fand sie die Idee spontan sehr klasse. Und dann kam eines zum anderen.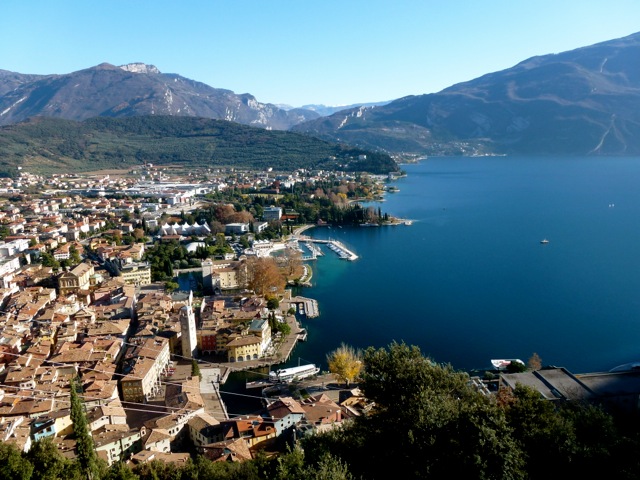 Wer hat Sie als Koch wohl am meisten beeinflusst?

Oh, das waren viele. Im Jahr 2000 arbeitete ich für ein paar Wochen mit dem Drei-Sterne-Koch Regis Marcon in der "Auberge de Cimes" in den Ardennen. Ein tolles, nachhaltiges Erlebnis! Wir ernteten das Gemüse, den Salat, die Kräuter im hauseigenen Garten, die Pilze kamen aus dem nahe gelegenen Wald, einheimische Jäger brachten frisches Wild vorbei. Wenn man mit derart guten, eigenen Produkten arbeiten kann, dann ist das Kochen das reinste Vergnügen. Sagenhaft war das!
Wer kocht besser? Frauen oder Männer?

(Lacht) In Italien die Frauen! Nadia Santini, Luisa Verazza und wie die Damen alle heißen, kochen auf unglaublich hohem Niveau. Frauen sind in der Küche den Männern keinesfalls unterlegen. Sie sind gleichauf.
Welche berühmten Gäste durften Ihre Kochkunst bereits genießen?

Ach, das waren einige. Ich habe schon für Cameron Diaz gekocht, für Queen Elizabeth, Richard Gere, Luciano Pavarotti, Dustin Hoffman, Ringo Star. Auch für Paul McCartney. Und ja, Silvio Berlusconi war auch schon mein Gast.
Ihr persönliches Lieblingsessen?

Eine gute Pasta mit Fisch vielleicht?
Wie modern ist Herr Sestito in der Küche? Begeistert Sie z.B. jemand wie Ferran Adria?

Ich habe sogar Unterricht bei ihm genommen, also einen Kochkurs bei ihm besucht. Das war äußerst interessant. Ja, ich kann mich für moderne Techniken durchaus begeistern. Dem neuen Stil der Küche sollte man sich als Koch nicht verschließen. Die italienische Küche allerdings baut auf Tradition und gute Produkte. Daher brauche ich hier in Italien nicht groß mit Molekularküche anzukommen.
Herr Sestito, wir danken Ihnen für das Gespräch!

Weitere Infos gibt's hier.